Sorry it has been pretty slow around the blog lately. We have had to travel alot over the last month or so and I haven't had as much stamping time as I have wanted. Today I have couple more cards from my customers to hare with you.
First up is a card from Jenn D. I love how she used the pearls to decorate the ribbon!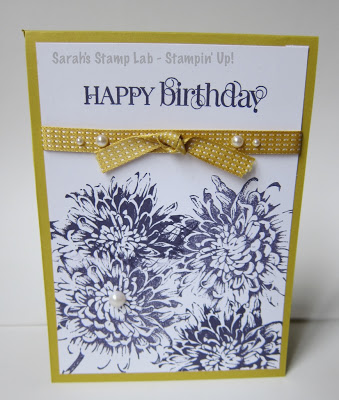 Next up is a card from Harmony L. What I like best about her card is how she used the Dazzling Details to make the embossing on the butterflies really pop!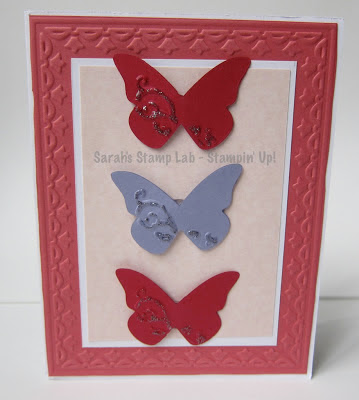 That's all I have for today! Make sure you check out the promotions page and the Best of 25 page for some updates, and don't forget that you can order from the new catalog now! Need a copy of the new catalog? Send me an email.