I'm back with the second project from my Love is in the Air class! I went for a very non-traditional look for this card. It's a little edgy and perfect for those guys in your life! We used the new Cherry Cobbler Dazzling Details glitter glue which just cannot be beat for adding a bit of sparkle to your projects! Here's a tip for getting a really crisp solid black stamped image...use Staz-On black instead of the Basic Black ink pad.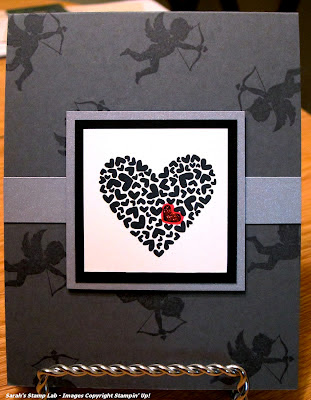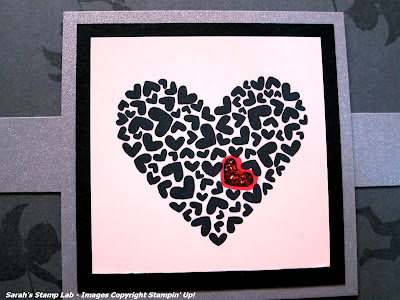 I outlined one heart using the Real Red Stampin' Write marker for a little added detail!
Card Interior: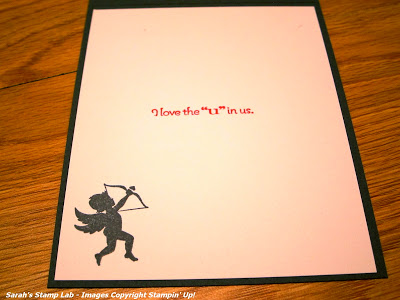 Stampin' Supplies:
Cardstock: Basic Gray, Whisper White, Basic Black, Brushed Silver
Ink: Basic Gray, Staz On Black, Real Red (marker)
Whisper White A2 Envelope
Cherry Cobbler Dazzling Details
You can purchase all of the supplies needed to make this project and more from my website by clicking on the Shopping tab at the top of the page!
Happy Superbowl Weekend and
LET'S GO GIANTS!!!!!!!!!!