Hi Stampers!
Today I have a card for you that I actually did a stash dive on. I was trying to use up some of my retired supplies on this card. I thought the color combo was perfect for a summertime bridal shower. I used sketch 198 from the Freshly Made Sketches challenge blog as my inspiration.
Here's the card that I made: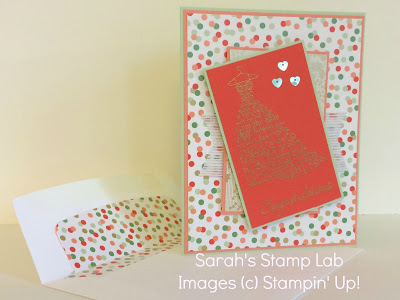 Sadly, this stamp set, Love and Laughter, is no longer available. I really loved this set. I was a dummy and got rid of mine, so I had to go and borrow it from my friend! I loved this Gold Soiree Designer Series Paper! It's on the
clearance rack
right now so be sure to stock up!!!
Here is the sketch I used for inspiration. I love it! It's so simple, but you can really add to it depending on your personal stamping style.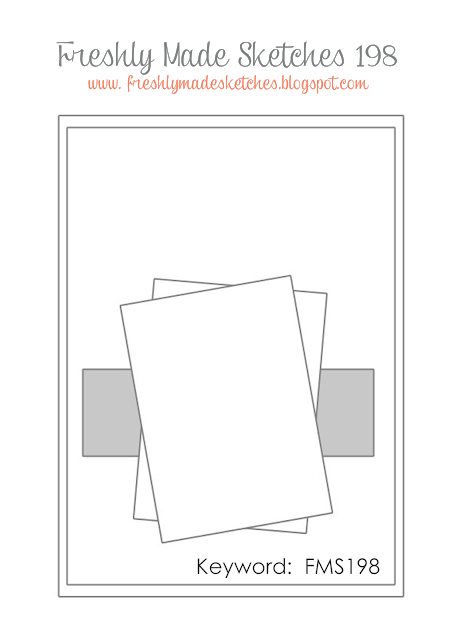 Here's a close up of the gold emobossed bridal gown. I love how the gown is formed from all different sized text.
Thanks for checking out my blog today! I always love to hear from you, so drop me a "hello" in the comments!
Built for Free Using: My Stampin Blog
Built for Free Using: My Stampin Blog