This week I am kicking off a series of blog posts showing off some projects I made using the Happy Hello Simply Sent kit. This kit is one of the Sale-A-Bration options for this year. That means that you can get this kit for free with a $50 pre-tax and shipping purchase! The Stampin' Up! kits are so great. They come with everything you need to quickly makes some really beautiful and unique cards! This week I'm going to show you some cards that I made, as well as some other projects you can make using this kit.
The Happy Hello Kit includes the following:
4 cards w/ "hello!" sentiment
Two sheets of adhesive embellishments
Here are some cards I made using this kit!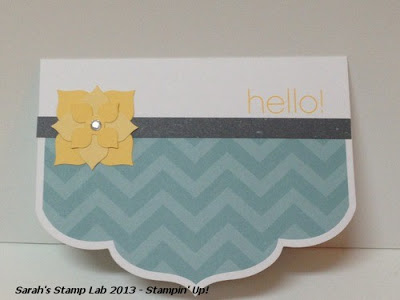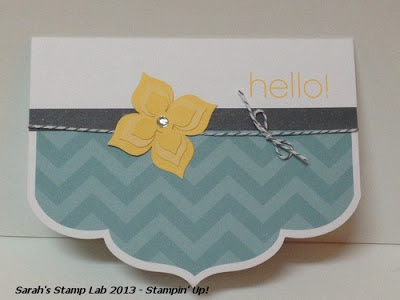 Stay tuned for a post on Wednesday featuring a 3D item you can make with this card set!