The week has finally come to an end. I am so happy the weekend is here. I have two family dinners to go to and a lot of baking ahead of me. Today I have my Easter card to share with you. I have been seeing a lot of these punch art bunnies on the web lately. I decided to make mine a chocolate bunny, and everyone knows that the best part of a chocolate bunny is the ear! Yum!
You only need three punches to make this bunny. It's so easy! Don't have the SU Flower trim? 1. Well, what are you waiting for? 2. You can use a button, a brad, a pearl, a punched flower, etc, etc. Lots of alternative options! (But I still think you would LOVE the flower trim!)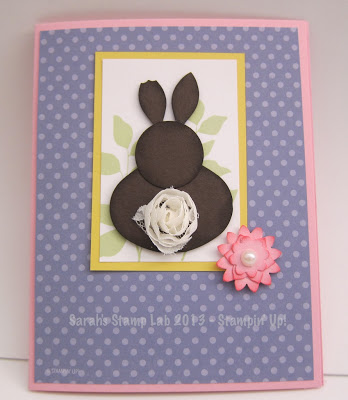 Here is the card interior. I used the Designer Typeset Photopolymer stamp set to create a custom sentiment. Love it! The possibilities are endless!!!!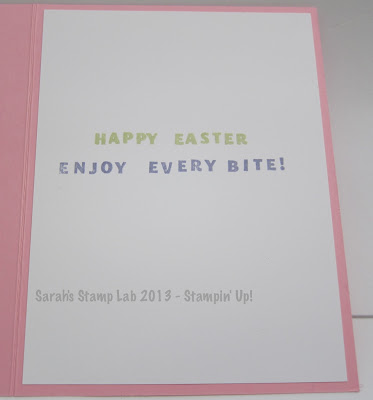 Stay tuned for a special post on Easter for another quick and easy gift project!