Hi Stampers!
I'm here with a quick post today to show you the card that I have included with my September In Color Club packets. I always like to make something monochromatic, and here's what I came up with for this month! I like the non-traditional size of this card. I think the size suits the layout and the stamp set.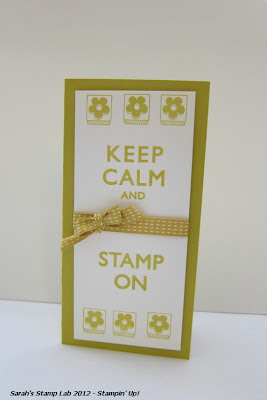 Here's a close up of the bow. I used the "fork" technique to make the bow. This is a technique that my upline taught me. Obviously, I still need some practice, however, the bow shape is very cute.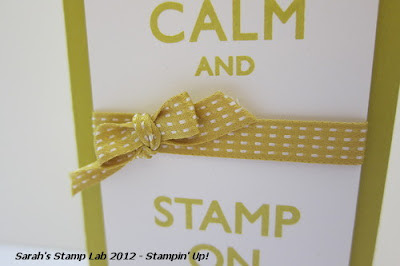 Stampin' Supplies:
Cardstock: Summer Starfruit, Whisper White
Stamps: Carry On (hostess)
Ink: Summer Starfruit
Other: Summer Starfruit 3/8" Stitched Satin Ribbon
Only 3 days left for you to get FREE RIBBON!!!!
Check my promotions page for more details!