Hi Stampers!
I recently have begun scrapbooking and I decided to join the Scraptastic Kit Club. I received my first kit this month and I couldn't wait to open it up just to use this sheet of paper with the map on it! I thought it would make the perfect page to the opening of my album for my Italy trip.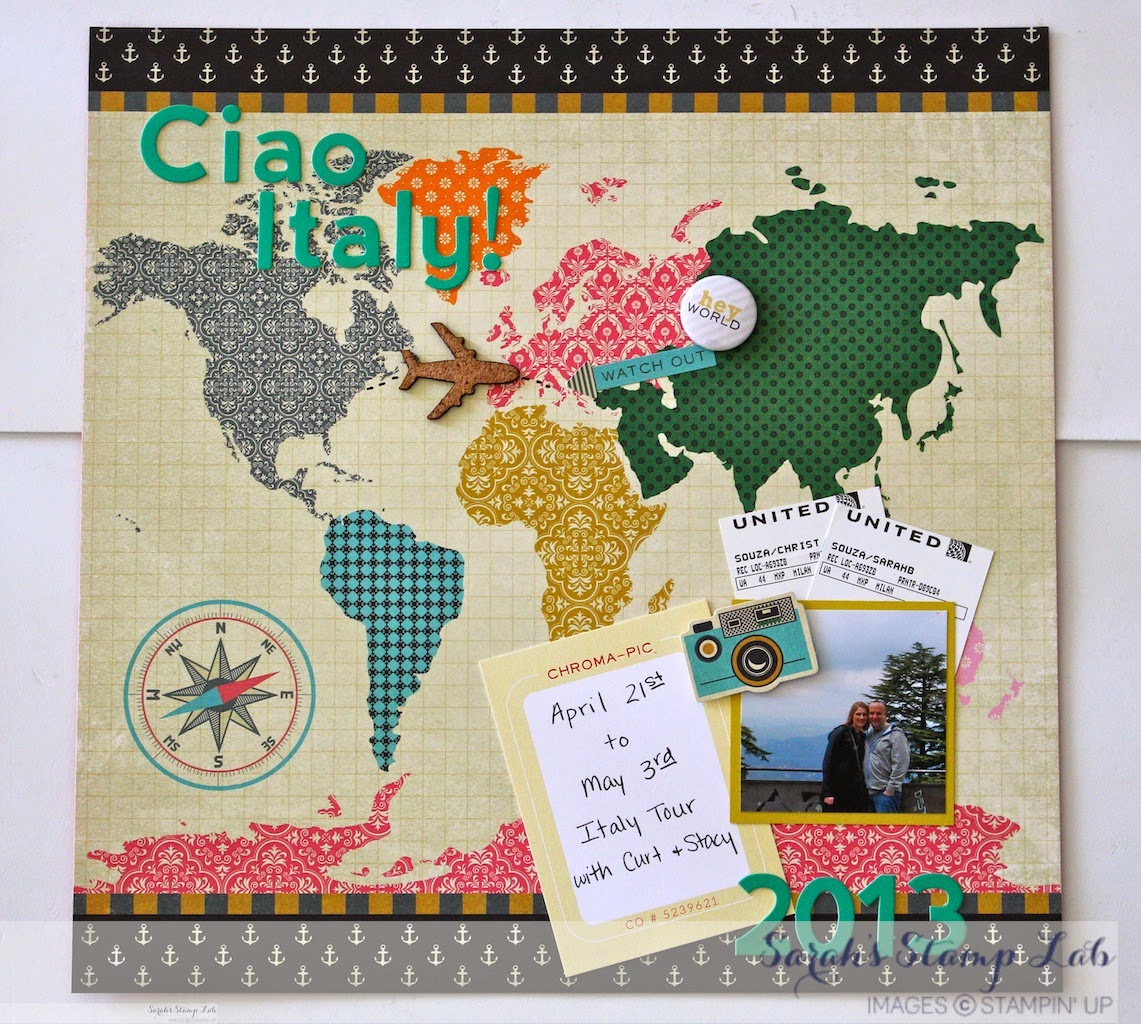 I used the Jillybean Soup chipboard alphas for all of the titles and dates.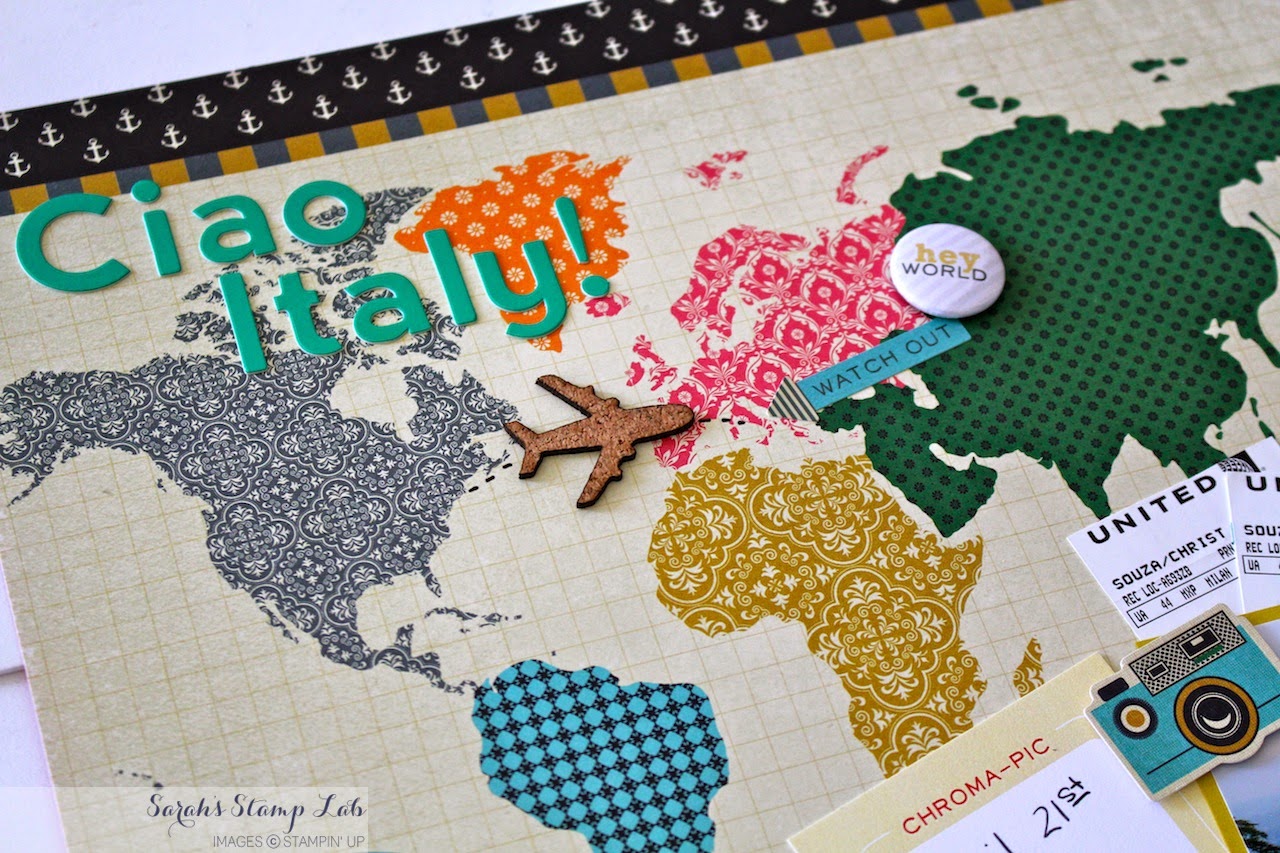 I also got the April This is Life Noted grab bag pack of journalig cards which is where I got the Chroma-Pic card from. I thought it went well with the color scheme and vintage travel feel of the page. I tucked parts of our boarding passes behind the photo of us.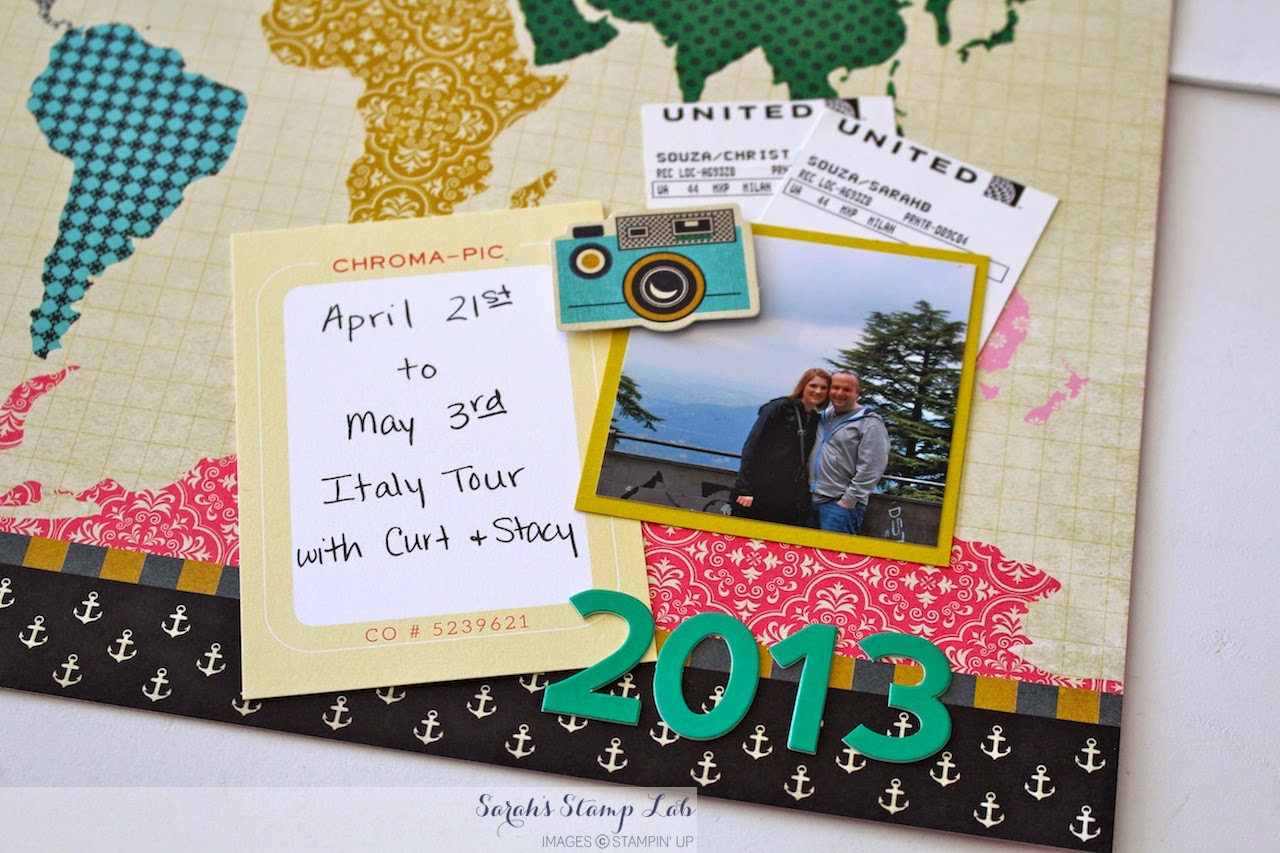 I used my Basic Black Stampin' Write marker to add a dashed line to connect the cork airplane from New Jersey to Italy. Just a fun little extra detail. :-)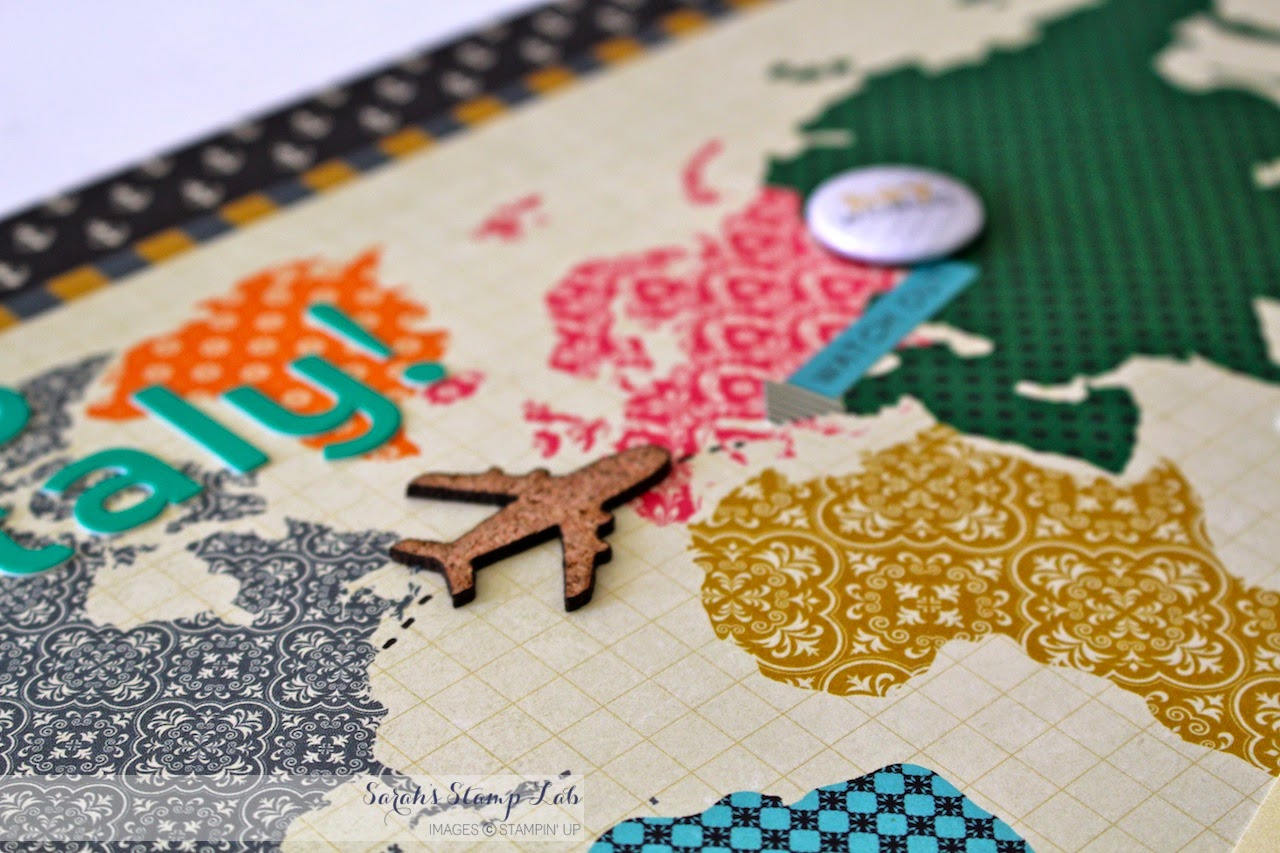 If you love Summer Starfruit (or any of the other 2012-2014 In Colors [Gumball Green, Midnight Muse, Raspberry Ripple, or Primrose Petals]) be sure to stock up soon! The Stampin' Up! retirement list will be released on April 21st and it will soon be time to say good bye to this set of In Colors.
Scrappin' Supplies: