Hi Stampers!
Today I have a non-card project for you. Here is a festive way to dress up a bottle of wine that you may be giving as a gift this holiday season. The one I have posted here is done in all Autumn colors, but this could very easily be done in Christmas colors for a last minute way of dressing up a bottle. This would be a great hostess gift to give at a holiday party!
I used my hot glue gun for creating the medallion and attaching it to the ribbon. It just has a much better hold for this type of project than any other adhesive.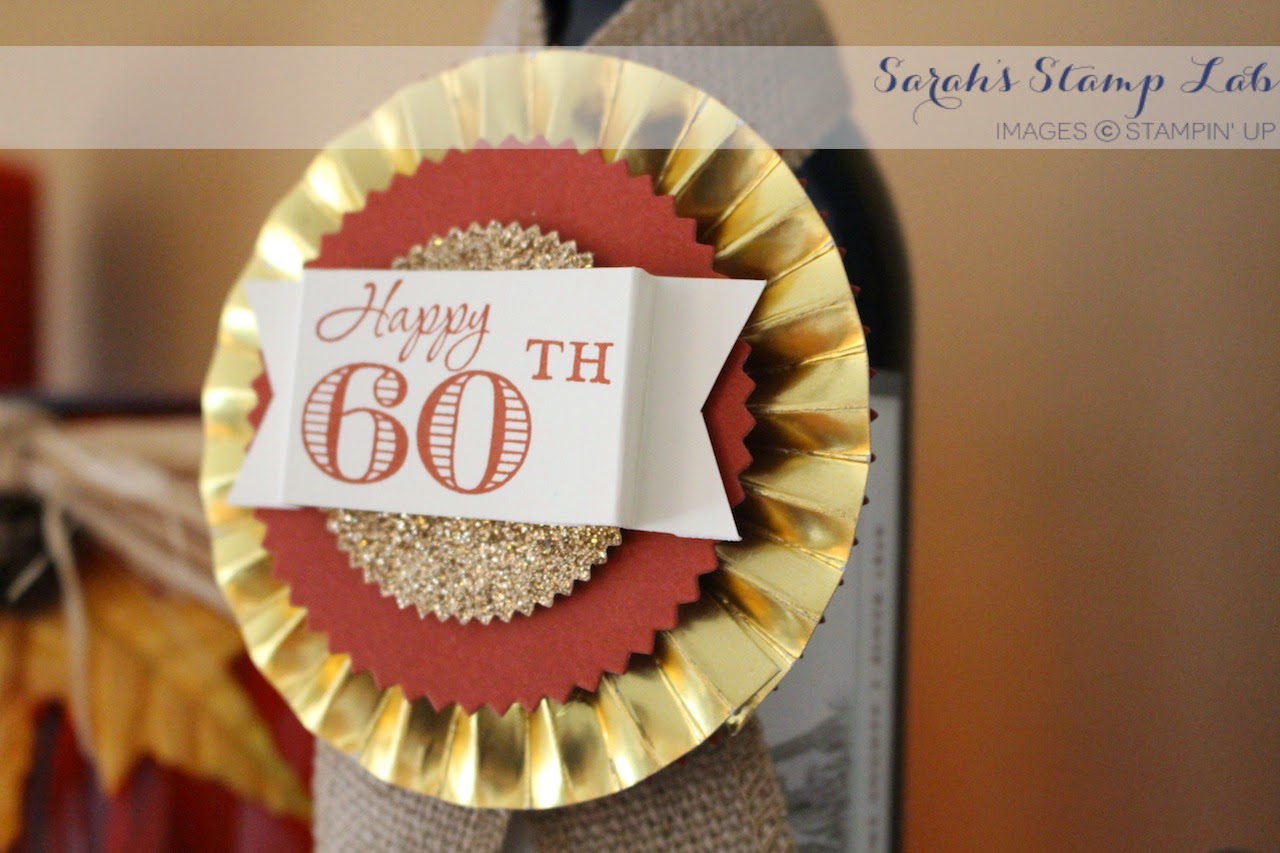 I love the burlap ribbon that Stampin' Up! sells. It's perfect for making bottle tags because it lays so nicely! I made my ribbon tails longer and then trimmed them down to the length I wanted right at the end. I wanted my tails to come past the label so that it was more covered up. That way the recipient moves the tag to the side to see what type of wine you gave them - it's kind of like unwrapping but with less mess!
The banner was stamped using my Stamp-a-majig so that I could get perfect placement. After stamping, I made the score lines on either side of the stamped image and then a second set of score lines 1/4" away from each of the first score lines. After I did all of that, then I cut the flagged ends by hand.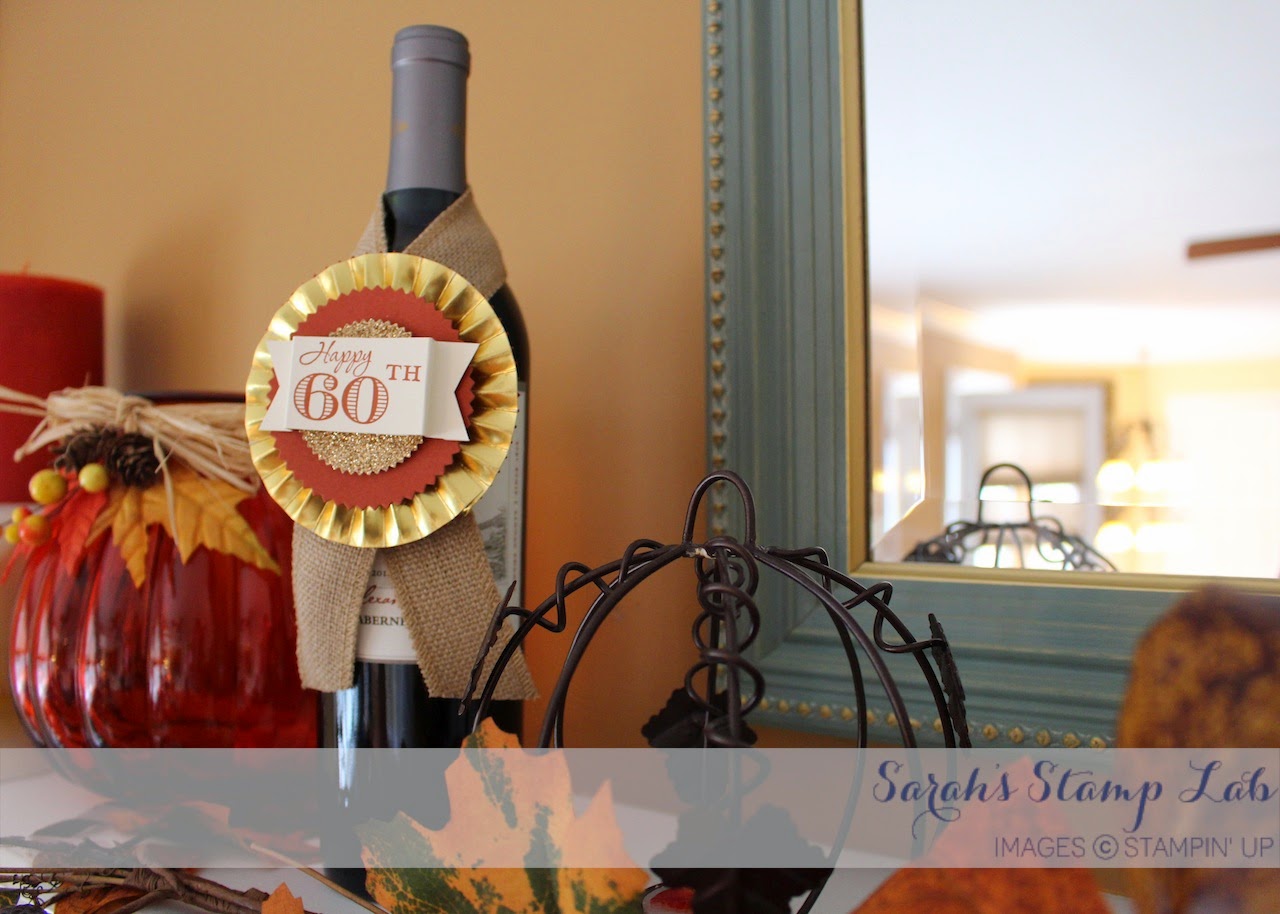 Do you like to dress up the bottles that you are giving this holiday season? Let me know in the comments!
Stampin' Supplies: