I had recently signed up to receive the
Hip Kit Scrapbooking monthly club
. I have not been disappointed so far with the kits. They are chock full of tons of supplies. I get the main kit, the embellishment add on, and the card stock add on. I got 7 layouts out of this kit and I still have a lot left over to add to my stash!
Here are all of the layouts that I made with this kit!
1. Mud Buds: All supplies from the kit except for the wood button accent which is from Freckled Fawn and the piece of olive seam binding which is from my stash.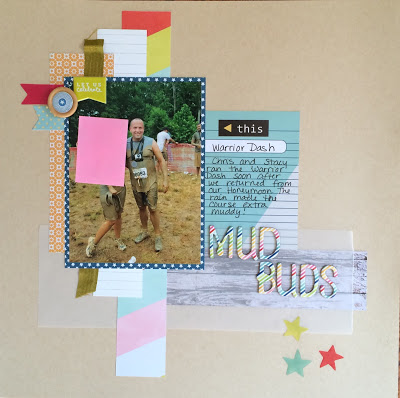 2. In the Sunshine: All supplies from the kit except for the wood button accents which are from Freckled Fawn. I also lifted this layout from Wendy Antenucci. You can find her beautiful layout
HERE
. You can see she did a lot more layering of embellishments than I did. I'm getting there but layering is still a challenge for me - especially layering embellishments!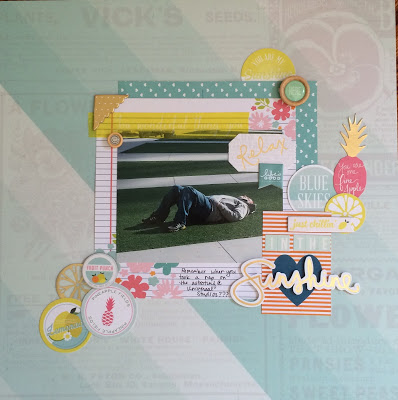 3. Giant Citrons: All supplies from the kit. When I saw all of the citrus designs in this kit, I couldn't stop thinking about this photo from our 2013 trip to Italy. I'm getting a little better here with layering the embellishments!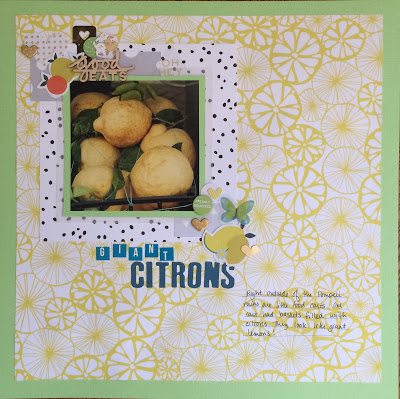 4. Budgie Buddy: Hubby is probably not thrilled I'm posting this online, but too bad! This pic is super adorable! All supplies are from the kit. I really love the woodgrain paper.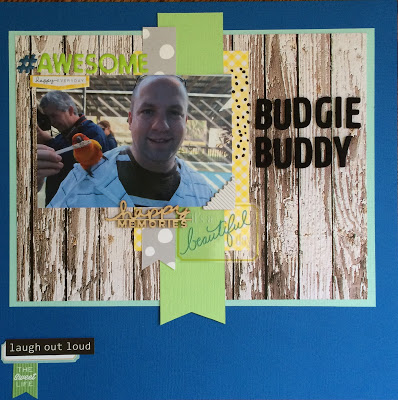 5. Raise Your Face Up to the Sun: All supplies from the kit. I made this layout after watching the first installment of Scrapbooking for Mortals on the Victoria Marie youtube channel. Please go check out her videos! I was really happy with my layering on this layout. I was also experimenting with mixing up different fonts for my title.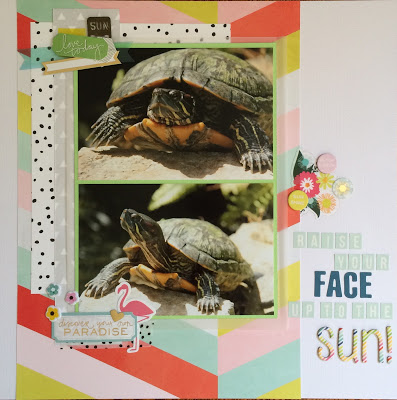 6. Sisterly Love?: All supplies from the kit. Another experiment in layering! I was trying to pair up papers that would look OK with the orangey color of the photo.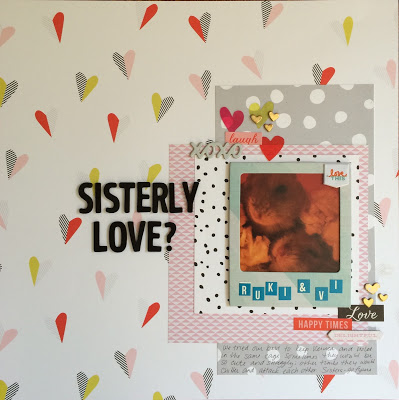 7. More Please: This was the last layout I made with the kit and it ended up being my favorite out of all of them! I was really trying to focus on the concepts I learned in Victoria's video and I think it really paid off! I love the colors and the layering on this one!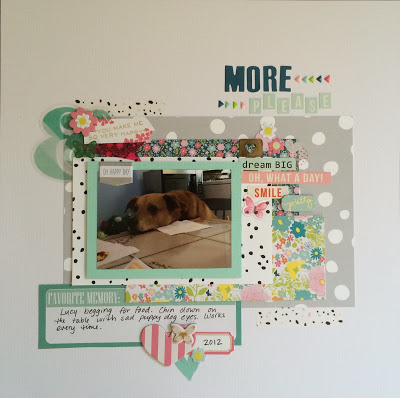 Thanks for looking at my layouts from my May 2015 Hip Kit club kit. Feel free to leave me a comment. :-)