Hi Stampers!
This month I'm a little late in posting my My Paper Pumpkin samples because I was traveling, but here it is!!! How much fun did you have making the cards in this kit? They were seriously fun to put together. Seriously.
Here is the card that is shown in the kit instructions. There are two small sentiment stamps - "you kick booty" and "love your guts".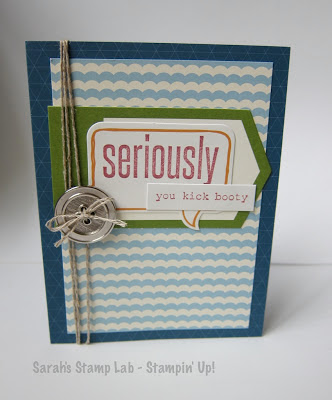 I flipped the orientation of the card and then used the Designer Typeset Alphabet Photopolymer stamp set to make my own sentiment.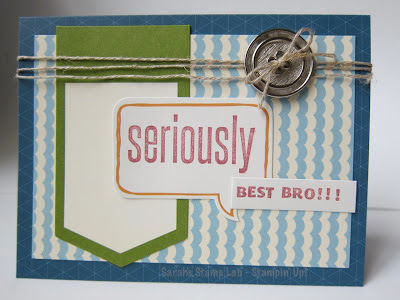 This one is a case of a card shown by the amazingly talented Shannon West at the Baltimore Regional. I did not do it justice, as you can see by my horrible misaligned stamp and shadow. Anyway, you get the jist - I combined the two sentiment stamps by partially inking each one up. Make sure you use your Stampamajig when doing this!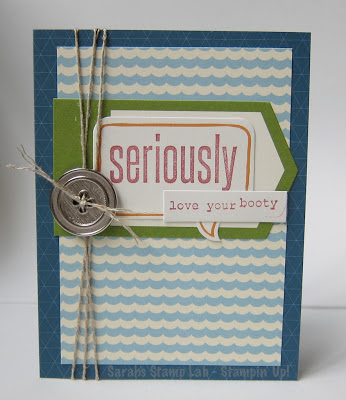 Finally I wanted to make a 3D item with this kit. I came up with this cute little lip balm holder.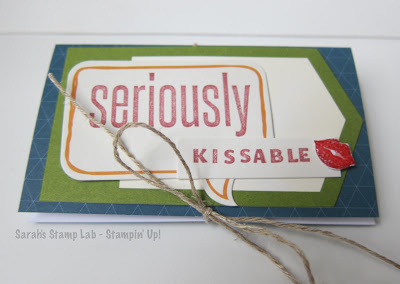 I used the Designer Typeset stamp set again to add in the "kissable". I then stamped the lips from the Best of Love and added some Crystal Effects.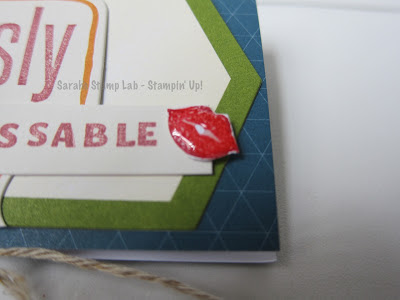 I even added in some of the patterned paper that comes with the kit to the interior.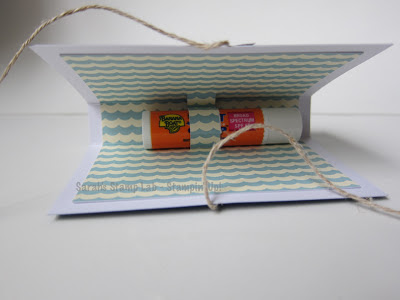 Here are all of the projects in one picture.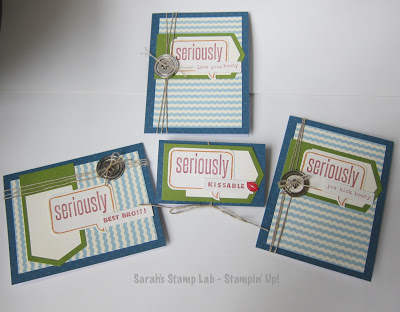 I hope that you have enjoyed the projects I have posted today!
If you want to get a fun stamping kit in the mail, click on the link below to sign up!
This post has been submitted for the Paper Pumpkin Challenge Blog!